Your Cart Contains: chdir ('phpcart'); include ("phpcart-display.php"); ?> item(s)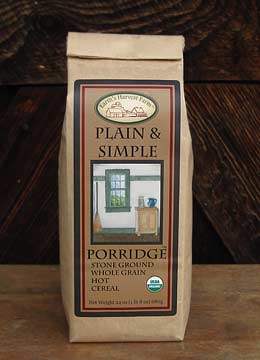 Plain & Simple Porridge
Plain & Simple Porridge is a straight forward blend of oats and millet. These soft grains are perfect complements and create a simply satisfying hot cereal.
No GMO's
Whole Grain
100% Organic Ingredients
Stone ground oat groats provide a creamy texture.
Vegan
Product Information:
Ingredients: millet, rolled oats, oat groats
100% certified organic ingredients.
24 ounce bag.